I stayed the same this week, so still at 193.5. But, I'm not really upset or anything about it. Next week will be better I'm sure! :)
At the beginning of every month I plan on adding new progress pictures to my journal. I took the May picture on the 1st of May. But, just today got to get my pictures on the PC. So the picture up now is my May first picture. I will probably post my June one early since we will be gone. Probably have to do the same with July. For June thankfully it should only be one or two days early though. And same with July.
Here's some pictures from my Health Anniversary on May 8th, that we took. We went out to a nice Sachwan (sp) place, and had a good time. I wish I would have thought of taking the brothers and sisters pics that we ran into while there. Oh well.
Me-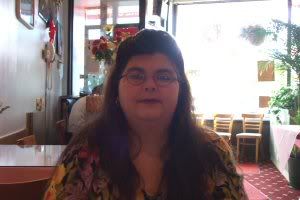 Vince-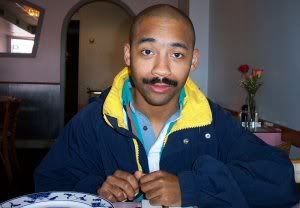 Our Food, I had the Shrimp Chow Mei Fun, and Vince had the Ten Chow Mei Fun-